DIS Weekly #18
DIS Weekly covers developments in the space of decentralized infrastructure solutions.
If you'd like to submit your project updates or podcast episodes for the next round of DIS Weekly / DIS Moment, email us at dis@pokt.network or DM us at @DISweekly.
//NODE INFRASTRUCTURE//
DAppNode is a plug n' play full-node solution focusing on increased privacy and user control. Currently supporting Ethereum, Bitcoin, and Monero.
DappNode received a $25,000 grant from Consensys! You can also support their mission by donating to them on Gitcoin.
Lugus Labs put together a walkthrough on how to create and manage a new DAppNode Package, using Polkadot Network as an example and publishing a Polkadot DappNode Package in the process.
For more updates, read DAppNodeNOW #3 and subscribe to their monthly newsletter.
OAK is a universal blockchain engine that allows nodes for any protocol to run on virtually any hardware with one command line or one click.
OAK and ICX Station have partnered to introduce a new product for ICON block producers. They've made it easy for anyone to run ICON P-Rep infrastructure with just a few clicks. It reduces this complex process by configuring, deploying, and monitoring P-Rep infra without any engineering overhead and near zero-level downtime. They are currently working on special pricing for P-Rep candidates, thereby lowering the barrier to entry.
Pocket is a trustless API layer, providing easy access to any blockchain.
Terminal has integrated the Pocket Network as a decentralized infrastructure provider. This means developers can now leverage a decentralized network of diverse full-nodes as a composable building block with their web3 native developer platform. Terminal prepared a guide for developers that want to get started monitoring their Dapp.
Pocket published a progress report on their early experiences as an ICON P-Rep, together with Figment Networks, and an updated development roadmap that includes submitting integrations to official ICON community project SDKs for decentralized infrastructure access via ICON-DI.
The Serverless Supercloud. Akash's network enables a permissionless, open, and secure marketplace for unused compute cycles.
Akash has officially been added to the Cosmos ecosystem!
They've also announced the Akash Founding Member Rewards Program, in which early adopters can earn up to 3,500 AKTs, an exclusive Founder Badge, and an Akash Supermini Server for the top 10 contributors. The program is limited to 100 members and involves 3 challenges.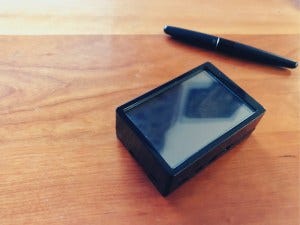 Runkod is a decentralized hosting platform and management tool suite for modern JS applications and static web publishing, powered by Blockstack's high-performance storage system Gaia.
Last month, Runkond released a beta version. Now, it's trending on Product Hunt as the "#1 Product of the Day".
Runkod provides free, unlimited, and easy decentralized web hosting. It's meant to help developers speed up their deployment processes while reducing their server expenses.
//WEB3 TOOLBOX//
APIs for identity, profiles, storage, messaging, and comments.
Legacy social networks should be scared because 3Box has announced the 3Box Wall! It adds the ability for users to leave comments on 3Box profiles. It was built using the 3Box Threads API, so the comments are completely decentralized. To enable your wall, sign in to the 3Box Hub.
3Box has also released an update to their Identity Wallet SDK, which added a getConsent function, fixed a bug related to opening spaces, and reduced the overall bundle size.
ENS is the Ethereum Name Service, a distributed, open, and extensible naming system based on the Ethereum blockchain.
Even though the ENS auctions are over, all the remaining +3 .ETH names are now available for instant registration. If you haven't scored your own unique .ETH name yet, you can do it at app.ens.domains. Don't know how? Follow this simple step-by-step guide on how to register an .ETH name. Even Vitalik Buterin has joined the party!
//WALLETS//
MEW is a free, client-side interface for users to interact with the Ethereum blockchain.
My Ether Wallet introduces decentralized subscription payments by AmbrPay to the MEW DApps page. This allows users to schedule recurring ETH payments right from their wallet to facilitate a wide variety of transactions, such as subscriptions, donations, account transfers, and more.
Pundi X Labs has integrated MEW Connect into the XWallet, with an Android version available now. This integration gives XWallet users the ability to access MEW's full web interface, as well as, a choice on how they handle their private keys.
MyCrypto is a free, open-source interface for interacting with the blockchain.
MyCrypto pushed an update to their beta that fixes a handful of bugs, including the MetaMask/Web3 send flow, adding "view only" accounts, UI/UX, copy updates, and more.
Status is an open-source, secure, private messenger, crypto wallet, and Web3 browser.
Status published its Quarterly Report for Q3 of 2019. It highlights everything they've been working on across the entire ecosystem of the Status Network.
At the end of last month, Status re-introduced the Status Ambassadors program. By becoming an ambassador, a person can join their mission of enabling sovereign, open societies and economies. They'd get access to funding, support, rewards, and recognition. Ambassador work is grouped into 4 areas: events, content, community development, and technical. For example, Status Ambassadors have already created a Gitcoin Quests titled "Status Principles" and "Access the Blockchain with Keycard".
Argent is an easy-to-use, mobile, smart wallet for Ethereum apps and tokens.
Argent is getting a massive upgrade! Users of the Argent mobile wallet will soon be able to use any Ethereum DApp that has integrated the Wallet Connect SDK. Check out UX / Design Director beta testing Wallet Connect with Argent and Zerion.
A global Venmo competitor has emerged. Argent is already a super easy, mobile wallet to use. By integrating ENS domain names, it just got a lot simpler, especially combined with no seed phrase and no gas. For an added bonus, a user can type in their wallet address as a web page in any browser and direct others to it for quick payments.
//DEFI//
PoolTogether is a no-loss, audited savings game powered by ethereum.
PoolTogether added a Spanish translation to the application. If your device is set to Spanish already, you'd be redirected automatically. Or you can visit es-app.pooltogether.us directly.
They've also increased their security bug bounties to upwards of $7,500 USD worth of DAI.
If you're curious about learning the research behind Prize-Linked Saving Accounts, check out this twitter thread by Spencer Noon and this academic paper.
Shapeshift is a secure and user-friendly crypto management platform secured with hardware.
Shapeshift has built a new crypto-platform around the idea of providing a better hardware wallet user experience. This platform includes a simple, user-friendly interface to manage cryptocurrencies and tokens, while private keys remain offline in a preferred hardware wallet. It currently supports the KeepKey and Trezor, with Ledger support expected to come.
Try it out at https://beta.shapeshift.com/
In more recent news, the Shapeshift Platform received an update: Multiple Asset Accounts. This gives users more versatility in the management of their assets. They've also open-sourced their HDWallet library. This solves the time-consuming problem applications face when it wants to interface with multiple wallets, which is building an integration to each wallet. By building the HDWallet abstraction layer, an application only makes one call and the HDWallet translates that call to the specification that each wallet requires.
Coinbase is an exchange for buying and selling cryptocurrency.
Last week, Coinbase introduced staking rewards on Coinbase, starting with Tezos. Coinbase stakes Tezos on behalf of its customers and distributes the rewards directly to their accounts. The current estimated annual return for Tezos Staking on Coinbase is roughly 5%. This offers an easy way for Coinbase customers to earn rewards from staking and participate in the Tezos network.
//MESH NETWORKS//
Althea is a system that lets routers pay each other for bandwidth, which allows people to set up decentralized Internet Service Providers (ISPs) in their communities.
Althea has partnered with Maker DAO to launch a new Altheahood in Abuja, Nigeria completely powered by DAI. This means service providers and consumers are free from the volatility of the base cryptocurrency of Ethereum. The Althea / Maker DAO partnership also helps their local community bootstrap the expansion of the Abuja network, bring in more infrastructure gear, and provide better bandwidth.
Co-Founder and CTO of Althea Justin Kilpatrick reported last week that the Althea Network had no outstanding stability issues across all installed users. Then, on November 10th, the Tacoma Cooperative Network launched its own Althea mesh network. If you are interested in supporting their local efforts, you can still donate to their crowdfunding campaign.
dISPs work, it just works!
The Helium Hotspot is a new wireless device that uses LongFi to enable anyone to earn Helium tokens in exchange for building a wireless network in their city to power IoT devices.
Early adopters have been quintessential in forming "The Peoples Network" by deploying hotspot devices across different cities and forming the backbone infrastructure for IoT devices to operate at near-zero costs. These hotspot operators are incentivized through tokenomics, earning Helium tokens by hosting hotspots. If you are asking "What's Helium?", they've recently published a video answering that exact question.
Helium recognized that some of those hotspot operators bought more than one device in attempts to earn more tokens. So, they've announced a new program called Helium Patrons. It's a program to provide exclusive benefits for those who deploy 15 or more hotspots.
//DOGR TECH//
The Marketing DAO is a grassroots organization of 50+ marketing, communications, and design professionals in the Ethereum community with the goal of growing Ethereum as a brand and doing it the Ethereum way — through a DAO.
The Marketing DAO was born in September 2019, and the Marketing DAO contract, a fork of Moloch, was deployed on October 18th. Since they published "Introducing the Ethereum Marketing DAO" on Medium, their Telegram group has ballooned to over ~280 members and has exploded with conversations. And anyone can get involved with the Marketing DAO, either as a Funder, Member, or Supporter. For a quick primer, check out this introductory thread.
//PODCASTS//
bZx & Fulcrum with Kyle Kristner
Solana - Reaching for the Limits of Blockchain Performance
Mapping the Web3 stack with The Graph
Zak Cole: Whiteblock and Testing ETH2
Is There Still a Bull Case for Ethereum? Ryan Sean Adams, Mythos Capital
Tokenizing PoolTogether, with Leighton Cusack
On with Shahan Presents Michael O'Rourke (CEO of Pocket Network)
//DIS MOMENT//
No. 11 https://twitter.com/i/moments/1170031387694567425
No. 12 https://twitter.com/i/moments/1172477041872121856
No. 13 https://twitter.com/i/moments/1174730106436239360
No. 14 https://twitter.com/i/moments/1177605005584539651
No. 15 https://twitter.com/i/moments/1179809079709097984
No. 16 https://twitter.com/i/moments/1182671105754128385
No. 17 https://twitter.com/i/moments/1184138794993442823
No. 18 https://twitter.com/i/moments/1187750326151143424
No. 19 https://twitter.com/i/moments/1189971717919260672
No. 20 https://twitter.com/i/moments/1192888260311355398
For more moments and tweets, follow DIS Weekly on Twitter at @DISWeekly.
Powered by the Pocket Network team. By signing up for the newsletter you are also opting in to receiving email updates from Pocket Network (currently only 1 per month). No spam ever.