Pocket Network News - December 2019
Updates, News and Sneak Peeks
Developer Updates:
1. If you missed it last month, we have released our latest whitepaper.
2. We are on track to be "Code Complete" by the end of this month. In which we will spend January running internal tests with our team and partners and writing tests in preparation for the launch of our public testnet, February.
3. Tezos integrations for iOS and Android are nearly merged. With that, we will release a blog post describing the tools and update our Developer Portal. There is still a blocker with Javascript integration and we will keep you updated on how we decide to move forward to ensure JS is enabled with Pocket and Tezos.
4. Michael O' Rourke, Co-Founder and CEO of Pocket Network, shares his thoughts on how the OSI stack has evolved with Blockchain. The Blockchain Open System Interoperable stack.
Read the BOSI stack post here.
Economics and Governance Updates:
Work on both Economics and Governance is progressing nicely. Look forward to a detailed Pocket Monetary policy with numbers coming soon as well as more information on the Pocket DAO, protocol governance mechanisms and more.
News:
1. Earlier this week, we announced a partnership with Saturn Network to become a preferred node provider for their decentralized exchange and wallet.
2. Aragon One CEO, Jorge Izquierdo comes to Santa Domingo to meet with Pocket CTO Luis Correa De Leon to talk about Decentralized Autonomous Organizations.
You can find the tweet announcement and stream link here.
Note: This video was done for our Latin American community and is entirely in Spanish.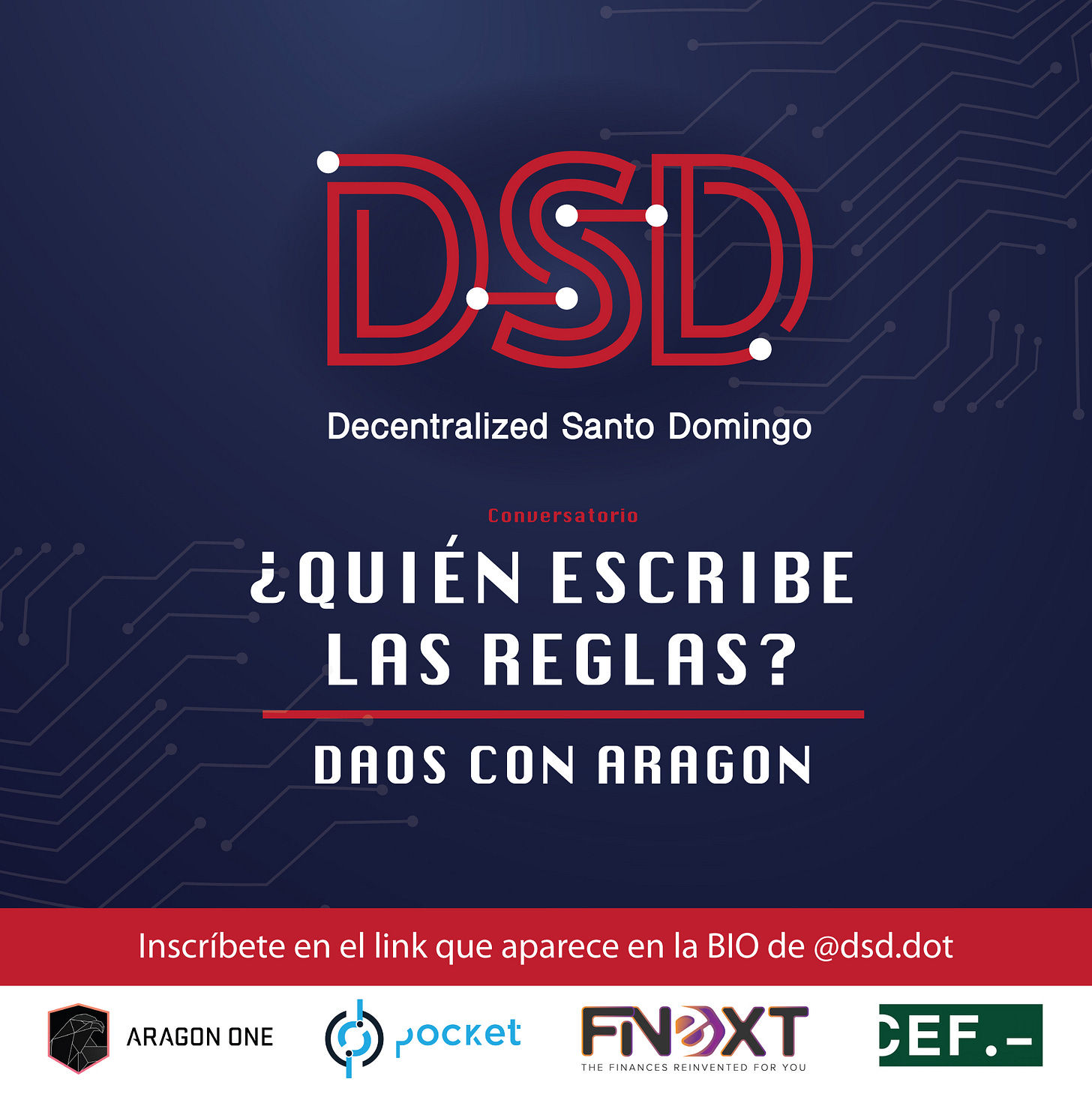 3. We have published two of our most recent updates from the Pocket/Figment P-Rep initiative for the ICON blockchain community.
4. Alberto Jauregui, Pocket Marketing Wizard and creator of DIS Weekly, published his holiday hardware list for gifts that keep on giving. Our friends at DAppNode decided to run a promotion for the post as well.
Read "Plug n' Play Hardware Node Holiday Wishlist" post here.
Behind the Scenes:
1. Our website is going through an overhaul! Here is a sneak peek of what the homepage will look like. There are still some changes to be made in the layout and content but we expect to release this new version before the holiday's end.
2. We've expanded our team!
Eduardo Diaz - Blockchain Engineer
Otto Vargas - Blockchain Engineer
Nelson Colon - Infrastructure Security Engineer
Wilson Garcia - Developer Experience Engineer
Alex Firmani - Lead Solutions Architect
Victor Rodriquez - Operations Support
If you need your DApp to run on actual decentralized infrastructure and would like help from Alex and our team, do not hesitate to reach out hola@pokt.network.